In 2022, many ATM authors make outstanding contributions to our journal. Their articles published with us have received very well feedback in the field and stimulate a lot of discussions and new insights among the peers.
Hereby, we would like to highlight some of our outstanding authors who have been making immense efforts in their research fields, with a brief interview of their unique perspective and insightful view as authors.
Outstanding Authors (2022)
Shizuka Uchida, Aalborg University, Denmark
Dong Rak Kwon, Catholic University of Daegu, Korea
Yimei Li, University of Pennsylvania, USA
Outstanding Author
Shizuka Uchida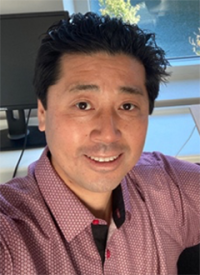 Prof. Dr. Shizuka Uchida, Ph.D., is a Professor & Co-Director at the Center for RNA Medicine, Department of Clinical Medicine, Aalborg University (Copenhagen, Denmark). Prof. Uchida's lab is interested in elucidating the functions of long non-coding RNAs (lncRNAs) and epitranscriptomic enzymes using dry (bioinformatics) and wet (biology) lab techniques. He and his team have built a number of bioinformatics tools to help analyze high-throughput data (e.g., microarrays, RNA-seq). Prof. Uchida utilizes knockout and transgenic mice to understand the effects of lncRNAs and epitranscriptomics to cardiovascular system and development as well as cardiovascular disease. You may find more about Dr. Uchida's work in his faculty page. You may also connect him through his twitter @Heart_lncRNA and LinkedIn page.
For Dr. Uchida, academic writing is important because his research is funded by federal and private foundations, and is the most important responsibility as researcher to communicate their scientific findings to the public. "Simply put, we as researchers have responsibilities to make our findings known to the public and other scientists so that we can advance science and contribute to the healthy living of individuals," Dr. Uchida notes, "To this important task, peer reviewing is essential as other scientists must rigorously evaluate our findings before being released to the public so that no mistake will be made. To this end, academic journals are the media to distribute our findings to the public after rigorous peer-review process."
To ensure one's writing is critical, Dr. Uchida emphasizes that scientific writing is not to show off to others that they know more than others by using big words and making complex reasonings. "It is important to keep the potential readers in one's mind as the storyline must be simple and easy to follow," says Dr. Uchida.
In terms of disclosing Conflict of Interest (COI), Dr. Uchida thinks it is crucial, especially when the COI involves a potential drug as it will affect the health of patients.
For the academic writers who have been devoting themselves to advancing scientific progress, Dr. Uchida advises them to make the storyline simple and easy to follow. "Essentially, the writing must be understood by non-experts in the field," he says. Furthermore, he remarks that it is important to remember that not everyone is native in English. It is the most widely used language because of its simplicity.
(By Christopher Hau, Brad Li)

Dong Rak Kwon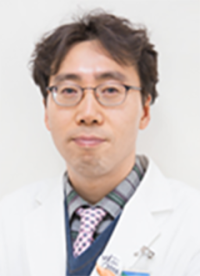 Dr. Dong Rak Kwon currently serves as tenure professor and researcher in the Department of Rehabilitation Medicine, Catholic University of Daegu School of Medicine, Daegu, Korea. He received his M.D. and Ph.D. from Pusan National University College of Medicine in rehabilitation medicine. He currently focuses on diagnosis using ultrasound such as cerebral palsy, torticollis, plagiocephaly and regenerative treatment of neuromusculoskeletal disease such as knee osteoarthritis, shoulder rotator cuff disease, degenerative disc disease using platelet rich plasma, microcurrent therapy, and stem cells. He was awarded as best poster, oral presenter and grant over 40 times and five cover papers in famous journal in related fields. You may connect with Dr. Kwon through Facebook.
Dr. Kwon emphasizes that academic writing is important. When a scholar has learned and treats several patients alone, the only way to benefit more patients around the world is to inform the important facts by publishing the information through a journal. The information published can also become the basis for better research.
As an author himself, Dr. Kwon highlights several skills that he deems essential to be a good academic writer. To him, the most important thing seems to be the beginning of the study – starting with a closer look at a phenomenon, thinking repeatedly, and having insight.
"I am motivated to write papers with the hope of helping scholars and patients by immediately informing them of new findings from basic or clinical trials," says Dr. Kwon.
(By Brad Li, Eunice X. Xu)

Yimei Li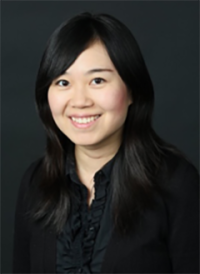 Dr. Yimei Li is an Associate Professor of Biostatistics in the Department of Biostatistics, Epidemiology and Informatics at University of Pennsylvania, USA. She is also the Director of Biostatistical Core of Center for Childhood Cancer Research at The Children's Hospital of Philadelphia. Her statistical methodological research focuses on clinical trial design, survival analysis, longitudinal data analysis, and methods for health services research. Recently, she has been working on developing novel statistical designs for early phase cancer trials, such as Bayesian adaptive designs for dose-finding trials, platform trials and basket trials. She has been engaged in collaborative research in pediatric oncology, including clinical trials to evaluate experimental cancer therapies (such as CAR-T immunotherapy), epidemiological studies using real world data (RWD) such as administrative database and electronic health records (EHR), and behavioral and psycho-social studies that aim to help oncology patients/families cope and adjust to their medical experience. For more information, please take a look at Dr. Li's profile here.
Academic writing plays a vital role in science, according to Dr. Li, by disseminating important research findings and facilitating exchange of opinions in controversial issues.
Nonetheless, science advances rapidly day by day. Dr. Li stresses that authors need to make sure their knowledge is up-to-date, by doing a diligent review of existing publications on the topic and understanding the gap in the published information. This will ensure the contents of their writing is solid. Besides, authors need to be able to communicate their findings/thoughts clearly and target the audience they would like to reach. This might mean that the format of the writing needs to be customized for different audience.
On the other hand, Dr. Li emphasizes that it is essential for authors to follow reporting guidelines (e.g. STROBE and PRISMA). Adhering to reporting guidelines helps to communicate one's findings clearly. All the elements in those guidelines are carefully developed by experts in the field, with the aim to minimize confusions that could occur due to careless writing. Following guidelines will facilitate clear descriptions of important aspects of the study and make the research replicable/reproducible. In the process of writing according to guidelines, one may also be forced to rethink about certain elements of design/conduct of their studies and notice some mistakes or limitations. All of these help the authors or other researchers develop better future studies.
"Academic writing is critical for advancing science, so this becomes the motivation for me to write. Without academic writing, important findings cannot be shared, opinions cannot be exchanged, and controversies cannot be resolved. The best practice in medicine has always been evolving, but through decades of efforts in conducting the appropriate scientific experiments/studies, replicating those findings by various researchers, and reaching consensus eventually to adopt a new practice, all of which would not be possible without academic writing," says Dr. Li.
(By Brad Li, Eunice X. Xu)