In 2022, ATM reviewers continue to make outstanding contributions to the peer review process. They demonstrated professional effort and enthusiasm in their reviews and provided comments that genuinely help the authors to enhance their work.
Hereby, we would like to highlight some of our outstanding reviewers, with a brief interview of their thoughts and insights as a reviewer. Allow us to express our heartfelt gratitude for their tremendous effort and valuable contributions to the scientific process.
January, 2022
Robert W. Arnold, Alaska Children's Eye & Strabismus, USA

February, 2022
Johnny Ionut Efanov, University of Montreal, Canada
Bruno de Paula, Sarah Cannon Research Institute, UK
Jorge Díaz-Roldán, Hospital Universitario Virgen de Valme, Spain
Sylvère Störmann, Ludwig-Maximilians-University Munich, Germany
Tae Keun Yoo, B&VIIT EYE Center, Korea

March, 2022
Samuel Falkson, Massachusetts General Hospital, USA
Mark Tatangelo, University Health Network, Canada
Rafael García-Cañas, Hospital Central de la Defensa "Gómez Ulla", Spain
Annegret Dahlmann-Noor, Moorfields Eye Hospital, UK
Guangchen Zou, Johns Hopkins University, USA

April, 2022
Fernando Korn Malerbi, Federal University of São Paulo, Brazil

May, 2022
Naoki Kondo, Niigata University, Japan 

June, 2022
Andrzej Grzybowski, University of Warmia and Mazury, Poland  

July, 2022
Enrico Capobianco, The Jackson Laboratory, USA   

August, 2022
Anastasios Lymperopoulos, Nova Southeastern University, USA  

September, 2022
William E. King, Medical Predictive Science Corporation, USA    

October, 2022
Kai Siang Chan, National Healthcare Group, Singapore   

November, 2022
Patrick Haubruck, University of Sydney, Australia     

January, 2022
Robert W. Arnold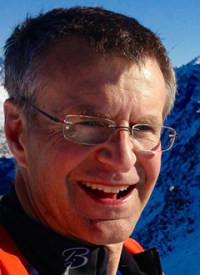 Dr. Robert W. Arnold is the founder of Alaska Children's Eye & Strabismus, Anchorage, USA. He was trained at the University of Alaska-Fairbanks, Yale Medical School, Mayo Clinic ophthalmology residency before Pediatric Ophthalmology fellowship in Indiana with Eugene Helveston, Daryel Ellis and David Plager. Then, in 1989, he moved back to Alaska to join Ken Richardson at Ophthalmic Associates in private practice. In 2014, he founded Alaska Children's Eye & Strabismus. From his private practice, he has conducted clinical research including the PEDIG network since 2000. He has extensive experience with pediatric vision screening including the Enhanced Bruckner Test, coordinating the charitable statewide Alaska Blind Child Discovery project since 1996 and chairing the AAPOS Vision Screening Committee. Since 1992, he has been coordinating the ongoing Alaska Oculocardiac Reflex study. In 2005, with Jack Jacob, he founded Glacier Medical Software which makes cloud-based ROP Check scheduling and reporting software. In 2014, he founded PDI Check which makes vision screening game for the autostereoscopic Nintendo 3DS with patent received 2022. You may follow Dr. Arnold on LinkedIn, ResearchGate and Facebook.
"Truth - How do we know?" raises Dr. Arnold when he is asked about the importance of peer review. To him, peer review is not perfect, but the ideal method for systematic reduction of bias, yet preserving timely, academic efforts that move knowledge forward. The ongoing study of bias and means to reduce are critical. Also important are uniform methods to compare and report data. All these lead to cost-effective, applicable research for the betterment of humankind.
Data sharing is prevalent in scientific writing in recent years. In Dr. Arnold's opinion, it is crucial for authors to share their research data since prompt, affordable sharing of new knowledge is the best way to help people in wealthy and also third world areas.
"I have no academic position so all my peer review is covered by my own investment. I consider it an important part of being a clinical researcher," says Dr. Arnold.
(By Brad Li, Eunice X. Xu)
February, 2022
Johnny Ionut Efanov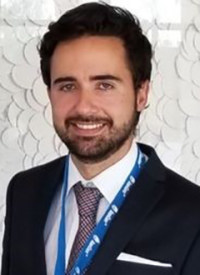 Dr. Johnny Ionut Efanov, MD PhD FRCSC, currently serves as an Assistant Professor in the Department of Surgery at the University of Montreal, Canada. After completing dual residencies in the plastic surgery and the clinician-investigator programs, Dr. Efanov became a consultant in the Division of Plastic and Reconstructive Surgery at the Centre Hospitalier de l'Université de Montréal (CHUM). His area of expertise as part of a PhD thesis was to look at the cost-benefits of hand transplantation versus myoelectric prostheses for the treatment of upper extremity amputations. His current areas of research include: 1) 3D printing for upper extremity prostheses, 2) ultrasound-assisted injections for upper extremity conditions and 3) applications of robotics for reconstructive surgery. Dr. Efanov has published over 40 peer-reviewed articles and his research projects have received several grants from the Fonds de Recherche du Québec en Santé (FRQS). You may get to know more about Dr. Efanov's through ResearchGate, LinkedIn and Instagram.
The peer review process is a fundamental endeavor which serves to ensure that scientific articles can be reproducible, are free of significant bias, and are conducted with a high-quality methodology that supports the accuracy of its findings and conclusions. To Dr. Efanov, it is essential for advancement of science, which ultimately translates into clinical practice to provide better patient care.
When analyzing a paper, Dr. Efanov believes that reviewers have to keep in mind that constructive criticism, rather than negative feedback with no possibility for improvement, is the only way to advance collectively as a scientific community. Authors invest a tremendous amount of work into conducting scientific projects, and the reviewers should realize that they could play a part in improving the quality of these papers.
In Dr. Efanov's opinion, there are some types of studies where it is crucial to follow reporting guidelines, such as systematic reviews and meta-analyses. Standardizing reporting allows for greater transparency of how studies were conducted, which ultimately improves its reproducibility and its impact. However, rigid guidelines should not necessarily be adhered to for all types of studies and some form of flexibility can be warranted.
"As an author of many publications, I am grateful for prior reviewers and the time they have committed in giving their remarks for improving my papers. It is a great honor in return to review my fellow colleagues, especially in areas of expertise where I believe that I can make a significant contribution," says Dr. Efanov.
(By Brad Li, Eunice X. Xu)
Bruno Henrique Rala de Paula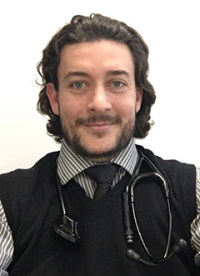 Dr. Bruno de Paula is an Oncology Clinical Research Fellow at Sarah Cannon Research Institute, UK, where he dedicates to oncology drug development by recruiting and assisting patients with solid malignancies in early and late phase clinical trials. His research focuses on two main lines (i) evaluating the role of progesterone receptor in hormonal receptor positive breast cancer, in collaboration with Prof. Jason Carroll (CRUK) and Dr. Jose Bines (NCI-Brazil), and (ii) in optimizing classification and treatment of triple negative breast cancer, in collaboration with Dr. Susanne Crocamo and Dr. Eliana Abdelhay (NCI-Brazil). For more information, you may follow Dr. de Paula on Twitter @dePaulaBHR.
Peer review offers an opportunity for the research results being critically evaluated by an "unbiased author look", which most of the time lead to constructive feedback and directly impact on the quality of information available for any science field. In Dr. de Paula's opinion, peer review guarantees that the author's manuscript is ready to be offered to the scientific community in a methodologically structured way, and that their findings are plausible and put into context with the current literature.
It is undeniable that authors often want to share their perspective on how their data might contribute to the current literature, and frequently, reviewers might share the same enthusiasm. However, to Dr. de Paula, it is very important to thoroughly screen the paper for inconsistencies to maintain integrity of the scientific process. We must remember that the knowledge produced today might be crucial for supporting a breakthrough or to preclude further investigation in the future. Therefore, reviewers are the invaluable "last barrier" before the content is available broadly and contemporaneously.
Viewing from a reviewer's perspective, Dr. de Paula stresses that it is important for authors to follow reporting guidelines such as STROBE and PRISMA. To him, these guidelines are crucial for the preparation of manuscript once directly contribute for rigor on methodology and to a clear format of reporting the findings.
"I enjoy seeing science remain, not just in papers that I wrote but in the ones I reviewed and potentially leading to further investigations and sometimes improvement to the field. My legacy is to see knowledge improve and be passed on - as the hundreds of medical students and dozens of registrars I had the pleasure to supervise – and certainly goes beyond public recognition or profit," says Dr. de Paula.
(By Brad Li, Eunice X. Xu)
Jorge Díaz-Roldán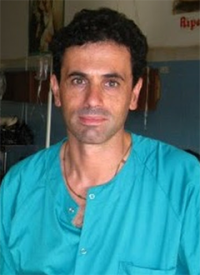 Dr. Jorge Díaz-Roldán, MD, PhD, currently serves at the Department of General and Gastrointestinal Surgery, Hospital Universitario Virgen de Valme, Sevilla, Spain. Below is a list of recent projects related to endocrine surgery and breast surgery that Dr. Díaz-Roldán and his team worked on:

Díaz-Roldán J, Díaz-Ramírez J, Franch-Arcas G, Alemán-Martín A. A new trigger in pheochromocytoma crisis: Giant leiomyoma. Ann Endocrinol (Paris). 2021 Apr;82(2):124-126.
Díaz-Roldán J, Franch-Arcas G, Ruiz-Luque V. Hypercalcemia and bulky primary adrenal non-Hodgkin lymphoma: A case report. Med Clin (Barc). 2021 Dec 24;157(12):595-596.
Díaz-Roldán J, Martín-Jiménez MDC, Recio Moyano G, Rubio-Sánchez T, Román-Rando A. Applicability study of a preoperative prediction model for follicular thyroid carcinoma. Cir Esp (Engl Ed). 2022 May;100(5):312-313.
Díaz-Roldán J, Eguía-Larrea M, Rubio-Sánchez T, Muñoz-Bellvís L. Systematic review of synchronous contralateral axillary metastases in breast cancer: really M1 disease? Breast Cancer. 2022 Jan;29(1):9-18.
Díaz Roldán J. Does age matter?—the significance of age in breast cancer. Ann Transl Med 2022;10(15):810. doi: 10.21037/atm-2022-26
You may follow Dr. Díaz-Roldán on LinkedIn and his YouTube channel.
To Dr. Díaz-Roldán, peer review system is not perfect, but it is the best way to minimize biases of articles. Sometimes even with blinded assignation, reviewers can imagine the kind of institution or research that is behind the work.
"Time and interest," says Dr. Díaz-Roldán when he is asked the most important qualities of reviewers, "Maybe we are very intelligent or we have an extended experience or formative period, but if there is no interest, there is nothing at all."
On the use of reporting guidelines, such as STROBE and PRISMA for reporting standard, Dr. Díaz-Roldán says, "I try to do my best writing and following scientific steps, but anyway there are always some questions that haven't been taken into account. The use of systematic guidelines helps to make the job, and even stimulates to publish because we can hold to something to guide us."
(By Brad Li, Eunice X. Xu)
Sylvère Störmann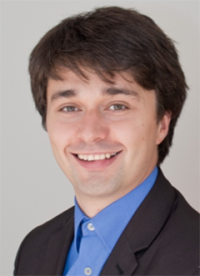 Dr. Sylvère Störmann is a clinician and researcher at the Department of Internal Medicine IV at the Ludwig-Maximilians-University Munich, Germany. He began his career in the field of medical education and has moved on to become a board-certified endocrinologist and diabetologist. His early research focused on undergraduate medical education, specifically on the development of clinical skills and on mentoring programs. Now, his research focuses on pituitary disorders, in particular acromegaly, growth hormone deficiency, and hypophysitis. Dr. Störmann's research page can be browsed here.
Peer review is an integral part of the scientific process of knowledge acquisition and propagation. In Dr. Störmann's opinion, it plays a pivotal role in quality assurance of academia. Proper peer review ensures that the best version of any given manuscript is getting published. Equally important is its role in dismissing poor-quality content. Furthermore, peer review allows peer-reviewing researchers to develop a better sense of high-quality research and academic writing.
Dr. Störmann carries on to talk about what he considers as an objective review. An objective review focuses on formal aspects of the manuscript and its content leaving aside personal opinion. At the core of an objective review is the goal of high-quality academic publication and consists of recognition of sound scientific practice and constructive criticism of parts that need to be improved. In practice that means, for example, not pulling a manuscript to pieces only because it fails to cite a paper of one's own work. He explains, "When I review a manuscript, I take on the point of view of the target journal's audience. That way the reviewer is rather an advocate of the readers rather than researcher trying to promote his own work. Only if own work is of high relevance, it is admissible to point out a missing citation; it should not serve the purpose of blindly improving citation ranks. When reading through a manuscript many thoughts and questions come up instantly. These stem from my mindset and personal approach. It is an active and often cumbersome process to assume the role of a broader audience and thinking of questions that I might not have come up with otherwise. Of course, conflicts of interest as a peer reviewer need to be disclosed as well. For example, this is the case if the authors of the manuscript are collaborators. As a matter of principle, I don't peer-review manuscripts from our own university let alone department (unless being asked by the authors prior to submission)."
From a reviewer's point of review, Dr. Störmann believes that research needs to comply with moral standards and ethical principles. Obviously, every researcher is committed to advancing knowledge and bound by the obligation towards patients, research subjects and finite resources. Where there is great responsibility, there can be misuse. The approval by an institutional review board independent from the research team prevents breaches of societal and scientific standards.
"There are several drivers of peer review to me. First, as an integral part of the scientific process it just needs to be done, just as research itself. It's a matter of give and take. Second, curiosity plays an important role: Only through peer review can one get a glimpse into raw and unpolished renditions of scientific projects. Lastly, peer review goes deeper than simply reading a paper: One must dive into every aspect of the manuscript and reflect on strengths and weaknesses. By doing so, one learns to incorporate these thought processes into the writing of one's own manuscripts. It is an immense learning opportunity," says Dr. Störmann.
(By Brad Li, Eunice X. Xu)
Tae Keun Yoo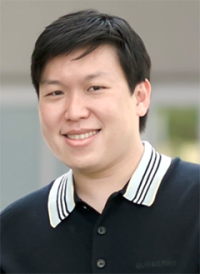 Dr. Tae Keun Yoo is an ophthalmologist specializing in the refractive surgeries at B&VIIT EYE Center in Seoul, Korea. He earned an MD degree from Yonsei University and became a certified ophthalmologist. After three years of military service in the Aerospace Medical Center as a clinician and a researcher, he joined the B&VIIT Eye Center and VISUWORKS. He has published over 30 scientific papers in international peer-reviewed journals. He is interested in digitizing hospitals for safe and accurate vision correction surgeries. Currently, the B&VIIT Eye Center provides decision assistance based on big data. The artificial intelligence (AI) system provides optimal surgery by objectively and accurately judging the results of many preoperative eye examinations of each patient. He likes to build machine learning models and back-end programming. Recently, he has been trying to apply various generative deep learning models, such as generative adversarial nets and diffusion models, to the ophthalmic area. You can get to know more about Dr. Yoo's research work through Google Scholar and ResearchGate.
Evaluating research, according to Dr. Yoo, is ultimately what drives science and technology in the right direction. Good studies provide great insights for other researchers, and ultimately allow people to benefit from them. To him, peer review connects these processes more smoothly. He adds, "Annals of Translational Medicine is considered to have a well-equipped peer-review system. The feedback between reviewers and authors is well performed, and many high-quality research results are being published."
Dr. Yoo often evaluates research papers in the fields of medicine and AI. Since most are focused on one side, many papers are difficult for readers to understand in terms of the concepts or techniques proposed. Facilitating communication between these two areas is thus, in his opinion, a constructive review. In particular, studies related to medical AI need to be reviewed for clinical applicability, which can be supplemented through peer review. Dr. Yoo states that he has been authoring papers for a wider audience in healthcare and engineering through constructive reviews.
With the recent AI technology boom, many medical AI researchers have had no choice but to connect with companies. This is the same in Dr. Yoo's case. Since it is common for Conflict of Interest (COI) to affect the direction of the study, interpretation of the methods and results requires careful attention. It is, therefore, very important for judges and readers that researchers reveal COI. When there is a commercial issue, more careful peer reviews are required, and it is essential to check if it helps the development of the academic world.
"Researchers should join in creating a solid scientific ground via peer reviews. My own work has been peer-reviewed many times and I feel this makes me a better researcher. I also expect my constructive review(s) to produce better scientific research in the future," says Dr. Yoo.
(By Brad Li, Eunice X. Xu)
March, 2022
Samuel Falkson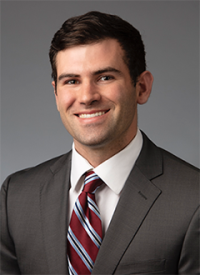 Dr. Samuel Falkson is currently a resident in the Department of Anesthesia, Critical Care and Pain Medicine at the Massachusetts General Hospital (MGH) in Boston, MA, USA. Prior to MGH, Sam earned his medical degree at the Stanford University School of Medicine, performed cancer research at the Weizmann Institute of Science in Israel as a United States Fulbright Scholar, and earned his undergraduate degree in Business, Entrepreneurship, and Organizations at Brown University. Dr. Falkson's research interests have spanned topics related to oncology, infectious diseases, neurosurgery, and anesthesiology. His most recent work has investigated potential applications for virtual reality in medical settings as a tool to decrease pain perception. Please feel free to connect with Dr. Falkson through LinkedIn.
ATM: Why do we need peer review? What is so important about it?
Dr. Falkson: One of the reasons I love science is that it is a collective pursuit of humanity that spans geography and cultures. Science represents our attempt to get closer to truth and better understand the world we live in. Peer-reviewed scientific publications seem to represent the gold standard method by which research groups across the world can communicate their findings and contribute to progressing scientific endeavors. Peer review, in my mind, serves as the guideposts that aim to maintain quality in the findings that achieve publication. Maintaining this quality is pivotal to scientific progress, as scientists rely on previous findings to build their hypotheses for future work that ultimately pushes our knowledge forward. Without peer-review, our confidence in reported studies and findings would be lower, which would ultimately hinder scientific progress.
ATM: What do you consider as an objective review? How do you make sure your review is objective?
Dr. Falkson: To me, an objective review is one that assesses the work in question purely based upon the substance of the manuscript, without consideration of external factors such as who the authors are, their affiliated institution, the implications of their findings, and other such elements that could possibly modulate how one assesses a study. In my mind, the scientific process holds almost a sacred role as it represents one of the best tools I think we have to uncover the secrets of the world. As a curious person with a deep respect for science, my motivation is to evaluate work based solely on its scientific merits, as I think this is the most productive way to review new findings to ultimately help uncover a new layer of truth. I rely on my pure motivations seated in a desire to help progress science to guide my reviews in an objective manner.
ATM: Is it important for authors to disclose Conflict of Interest (COI)? To what extent would a COI influence a research?
Dr. Falkson: I do think it is important to disclose COI. We are all easily influenced by many factors, both conscious and unconscious, that alter our objectivity. I think the extent to which a COI might influence research is variable. It could impact research to varying degrees at various stages such as how the study is designed, how it is analyzed, which data is or isn't reported, and how the data is interpreted. It's always a challenge, at least personally, to determine to what extent a COI may have influenced research results. Ultimately, I feel that COI disclosures offer an additional and important data point to bear in mind when critically analyzing scientific works and for thinking about how certain relationships may have impacted such findings.
ATM: Peer reviewing is often anonymous and non-profitable, what motivates you to do so?
Dr. Falkson: I believe the peer-review process plays an important role in ensuring quality in the scientific findings that are reported and published. It's an honor to be able to contribute to this process. Additionally, when I submit work for consideration of publication, I am thankful that my peers are willing to give their time and effort to its review. As such, I am more than willing to reciprocate and review their work. On a broader scale, I believe we are all on the same team trying to further scientific knowledge.
(By Brad Li, Eunice X. Xu)
Mark Tatangelo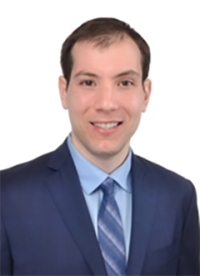 Dr. Mark Tatangelo currently serves at the University Health Network, Toronto, Canada. He is focused on health services research, studying clinical cohort data, administrative data, and other observational research study designs. His area of expertise is in statistical techniques for matching patients for longitudinal data analysis and causal attribution. Current projects and research focuses are on cardiovascular surgery, and rare pediatric cardiac events. Additionally, he has also studied chronic diseases, especially inflammatory arthritis. Here are a few platforms where you can learn more about Dr. Tatangelo: Stack Overflow, LinkedIn and ORCID.
A constructive review, according to Dr. Tatangelo, is one that dispassionately appraises the methods and interpretation of the results of a paper, evaluating if the authors have used appropriate methods to produce results, and have interpreted the results reasonably. In addition, such review should try to recognize a fundamentally flawed scientific paper from a submission which can be improved by the author with revisions. A destructive review, on the contrary, allows personal views on a topic to influence appraisal of research methods or results. Such review can also deprive the authors of the chance to improve on a study limitation.
Biases are inevitable in peer review. In Dr. Tatangelo's opinion, minimizing bias goes back to the fundamentals of clinical research design. He says, "I go back to the guideline statements like STROBE for observational studies and first ensure the authors have completed each component appropriately. If reporting components are missing, quality of the component cannot be evaluated. I then go to the fundamental questions in clinical research - whether the methods are appropriate, whether the results match the interpretation, and whether the authors are making claims that are reasonably supported by their data."
As a reviewer, Dr. Tatangelo believes that institutional review board (IRB) approval for an original research is of utmost importance. To him, researchers should always have research ethics in their studies, and ethical conduct must be evaluated by an independent third party to avoid conflicts of interest. If this process is omitted, there are many negative examples of unethical study conduct with direct and indirect harms to participants.
"Reviewing papers is a vital part of the scientific process and, while not providing direct monetary gain, has several benefits. First, reviewers can improve the quality of their own submissions by reading and appraising the work of others. Second, reviewers can maintain or improve their knowledge in the field because submitted papers are on the cutting edge of current knowledge. Finally, peer-review is a fundamental check-and-balance in the quality and validity of research so these contributions hold value to society," says Dr. Tatangelo.
(By Brad Li, Eunice X. Xu)
Rafael García-Cañas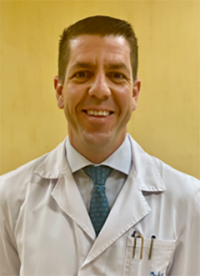 Dr. Rafael García-Cañas MD, PhD, currently serves as a consultant Orthopedic surgeon at the Orthopedic and Trauma Department of the Hospital Central de la Defensa "Gómez Ulla" in Madrid, and as a Spine surgeon in the Spine Unit of the Hospital Ruber Internacional in Madrid, Spain. He also serves as an Associate Professor of the Spanish Military Medical School, and as an Assistant Professor at the Department of Surgery of the University of Alcalá in Madrid, Spain. He collaborates as Associate Editor of the Journal of Special Operations Medicine, and as member in the Editorial Board of the Spanish Journal of Military Health. Dr. García-Cañas is a Life Member of the AMSUS, and he is an active member of the Spine Society of Europe (EUROSPINE), the Spanish Society of Orthopaedic Surgery and Traumatology (SECOT), and the Spanish Spine Society (GEER), among others. He has focused his clinical research on the management of military and combat casualties and his clinical interest lies mainly in trauma and complex spine surgery. You may found out more about Dr. García-Cañas through the following platforms: LinkedIn, ORCID and ResearchGate.
The peer review system is an essential part and plays a crucial role in the field of science. According to Dr. García-Cañas, it is considered, to date, the only widely accepted method to guarantee research quality. Moreover, peer review offers the authors an opportunity for being critically evaluated by experienced researchers who may have different points of view. It certainly helps to enhance the quality of the published work.
In Dr. García-Cañas's opinion, most important qualities that deserves a reviewer are enthusiasm, curiosity and interest. A reviewer must carry out a strict and honest work, and must have as its main objective to provide suggestions to improve the manuscript quality, although in some cases it must be rejected.
Promoted and developed by international collaborative groups of epidemiologists, physicians, researchers and editors of scientific journals, reporting guidelines like CONSORT and STROBE were born to reinforce the communication of the results obtained in clinical trials, observational studies, studies on diagnostic tests, systematic reviews and case reports, respectively. To Dr. García-Cañas, these guidelines can be very helpful for authors during preparation of their manuscripts, in order to increase the accuracy, transparency, and usefulness of their work.
"Reviewing is a way to keep up to date with the current trends in an area of interest and it also allows the reviewer to guide their colleagues in the research process. My main motivation to review is to help and promote young researchers within their first manuscripts and publications," says Dr. García-Cañas.
(By Brad Li, Eunice X. Xu)
Annegret H. Dahlmann-Noor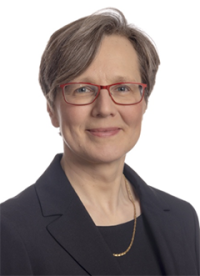 Dr. Annegret Dahlmann-Noor is a children's eye doctor at Moorfields Eye Hospital in London, UK. She is a consultant in paediatric ophthalmology. She also holds an honorary clinical associate professorship with University College London. On the research side, the conditions she is particularly interested in relate to the development of eyes and vision: myopia, caused by progressive lengthening of the eyeball, amblyopia, caused by asymmetrical visual input to the brain, and rare conditions which affect eye development, such as congenital cataract. As clinical trials lead in paediatric ophthalmology, she leads phase II and III clinical trials of novel interventions to bring new approaches to children and families. In addition, she collaborates with researchers from other disciplines, such as optometry, vision and neuroscience, cell biology, eye inflammation, and biomedical engineering, to develop new vision tests and better treatments for eye conditions in children. You may get to know more about Dr. Dahlmann-Noor through LinkedIn and her homepage.
ATM: Why do we need peer review? What is so important about it?
Dr. Dahlmann-Noor: Peer review is an important opportunity for critical feedback on our work. It is always helpful to have another expert's opinion on the work that we have done. Often our work has already been peer-reviewed when applying for funding, but sometimes the work itself has delivered unexpected findings and raises new questions. Peer review brings a new perspective to a topic, as well as a critical review of the methodology. As researchers, we may want to report only our positive findings, but discussing flaws, gaps and learning points may be even more helpful for the readers.
ATM: What are the qualities a reviewer should possess?

Dr. Dahlmann-Noor: It is most important to appreciate that every team of authors have spent much time, energy and resources on the piece of work they are presenting. They have usually done their best in their given circumstances. It is important to appreciate that very rarely research is flawless and perfect. Whilst the review has to be critical, it also needs to be realistic with what can be achieved in a revision. However, this is the last chance to significantly improve a research presentation, and the reviewer should give honest feedback that will help the authors explain their work better – or discuss the limitations.
ATM: Why is it important for a research to apply for institutional review board (IRB) approval? What would happen if this process is omitted?

Dr. Dahlmann-Noor: Applying for IRB approval can actually be helpful, as it is the first or second point of sense-checking what we are planning to do in a research project. Sometimes, we had to explain everything in a grant application already, and then the IRB is not so much of a hurdle. For projects which only require IRB approval, it may seem a lot of pointless paperwork, but the system is in place to protect research participants, and to make sure that research does not place too much of a burden on them. When invasive assessments or procedures are involved, the IRB will help the researchers reflect on risks and benefits, representing the research participant. We should not forget that even when we try to have a relationship of equals with our clients, there will always be a power differential. The IRB will check that there is no coercion, and that the research is fair and has a good chance to answer the research question.
ATM: Would you like to say a few words to encourage other reviewers who have been devoting themselves to advancing scientific progress behind the scene?

Dr. Dahlmann-Noor: Reviewing manuscripts can be rewarding, as we may gain new insights from cutting-edge work. Reading comments from the other reviewer, I am often amazed about how much our different backgrounds and trainings can contribute to a given topic.
(By Brad Li, Eunice X. Xu)
Guangchen Zou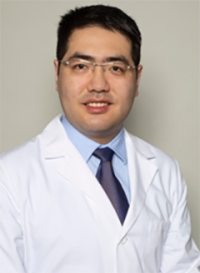 Dr. Guangchen Zou is currently a post-doctoral fellow in nephrology at Johns Hopkins University School of Medicine, USA. He obtained his MD degree from Shanghai Jiao Tong University where he did research on catheter ablation of cardiac arrhythmias. He then went on to complete residency in Internal Medicine at Danbury Hospital in Connecticut. During residency, he worked on several research projects utilizing the National Inpatient Sample including one on the mortality of end-stage kidney disease patients hospitalized for influenza. He also wrote a review article on the cardiovascular manifestations of COVID-19. He will continue to work on research related to nephrology and critical care medicine.
A healthy peer review system, according to Dr. Zou, should be one that both acts as the gate keeper for honest, reliable research and fosters the growth of researchers. It should be a system in which researchers will learn from it regardless of the outcomes. Recommendation to decline or accept should be accompanied by honest, insightful and actionable points which the author can use to improve both the manuscript and future articles.
However, the current system has the following limitations. First, the system relies upon the contribution from unpaid reviewers who may or may not fully understand the subject matter being discussed or who may or may not have the time to carefully review the article in depth. Also, once an article is published, it can be hard to give opinions or comments that can be read alongside the published article or for the authors to make adjustments to the article.
From a reviewer's perspective, Dr. Zou emphasizes that it is important for authors to follow reporting guidelines such as STROBE and PRISMA. Following guidelines makes the articles easier to read and interpret. They also create a certain standard which sometimes can facilitate the writing of the articles.
"As a young researcher, it is an honor to make contributions to science. Doing reviews can be a way of contributing to scientific literature in addition to doing the actual research myself. Also, doing reviews motivates me to learn more about the subject matters being discussed and sometimes I find that I can learn a lot in the process," says Dr. Zou.

(By Brad Li, Eunice X. Xu)
April, 2022
Fernando Korn Malerbi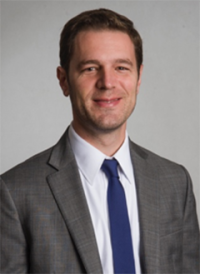 Dr. Fernando Korn Malerbi, M.D, Ph.D., currently serves as Affiliate Professor of Ophthalmology at the Federal University of São Paulo (Brazil), and as the National Coordinator of the Department of Ocular Health in the Brazilian Diabetes Society. His main areas of research include diabetic retinopathy, epidemiology of ocular diseases, tele-ophthalmology, retinal imaging, artificial intelligence, public health strategies, health economics and e-health.
The peer-review process, according to Dr. Malerbi, is a guarantee that scientific research undergoes external validation; by submitting the various aspect of a research paper to the critical evaluation of a fellow scientist, who is often an authority in the field, important positive and negative aspects of the research are highlighted, which could not necessarily have caught the attention of the authors during the research conduction and writing process in the first place. Such process serves as a valuable filter while providing legitimacy to scientific observations.
In Dr. Malerbi's opinion, a constructive review will point out aspects that should be corrected and/or gaps that should be filled in, in order to render the scientific findings more robust. On the contrary, a destructive review will not allow such improvement, and may even discourage further research efforts.
Seeing that research data sharing is prevalent in scientific writing in recent years, Dr. Malerbi stresses its importance since it may allow the reproduction of findings by other researchers in different contexts; or, on the contrary, data sharing may establish that some findings are not reproductible, and to know such limitation is very relevant.
"My motivation is to collaborate with the scientific process by trying to help allow the communication of relevant findings within my field of research through constructive reviews," says Dr. Malerbi.
(By Brad Li, Eunice X. Xu)
May, 2022
Naoki Kondo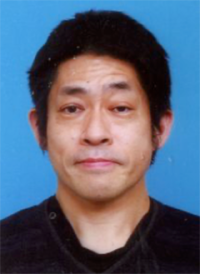 Naoki Kondo, M.D., Ph.D., currently serves at the Division of Orthopedic Surgery, Department of Regenerative and Transplant Medicine, Niigata University Graduate School of Medical and Dental Sciences, Niigata, Japan. His areas of research include orthopaedic surgery, rheumatology, bone histomorphometry, and reactive oxygen species in the pathogenesis of rheumatoid arthritis. Recently, he is having projects on femoral cortical thickness of rheumatoid arthritis, the pathogenesis and histology of atypical femoral fractures, and the clinical outcome of biological DMARDs and JAK inhibitors in patients with rheumatoid arthritis. He was awarded 2008 New Recognition Investigator in the annual meeting of Orthopedic Research Society.
Dr. Kondo thinks that the peer-review process works to give manuscripts a fair evaluation by having reviewers read them critically. After revision, the quality of the manuscripts can be enhanced and become more sophisticated.
Nonetheless, biases are inevitable in peer review. To minimize any potential biases during review, Dr. Kondo suggests the reviewer be blinded from the authors' names and affiliations. On the other hand, the reviewer should evaluate the manuscript without prejudice. Reviewing by using peer-review checklists with certain guidelines would be beneficial too.
From a reviewer's point of view, Dr. Kondo encourages authors to follow reporting guidelines during preparation of their manuscripts. For instance, PRISMA is a 27-item checklist and requires a four-phrase flow diagram which is an evidence-based minimum set of items for preparing systematic reviews and meta-analysis. CARE guidelines provide a framework to support the need for completeness, transparency and data analysis in case reports. By following these reporting guidelines strictly, the chance for reviewers to point out any defects of a manuscript would be reduced. And, thus, the rate of acceptance will also likely increase.
"By evaluating contents and quality of manuscripts which are similar to, but different from, your subspecialty, your ability to organize a research and to write an original article could be enhanced. So let's review proactively and sincerely," says Dr. Kondo.
(By Brad Li, Eunice X. Xu)
June, 2022
Andrzej Grzybowski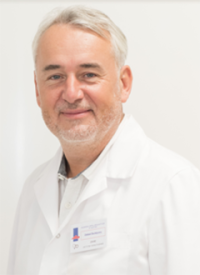 Dr. Andrzej Grzybowski, MD, PhD, MBA, MAE, is a Professor of Ophthalmology and Chair of the Department of Ophthalmology, University of Warmia and Mazury, Olsztyn, Poland; and Head of Institute for Research in Ophthalmology, Foundation for Ophthalmology Development, Poznan, Poland. He is active in international scientific societies including EVER (President-Elect 2022-2023), European Academy of Ophthalmology and Academia Europea. As the only Polish ophthalmologist, he was included in the TOP 2% ranking of world-best scientists prepared by Stanford University for 2019 and 2020. Expertscape worldwide ranking: No. 1 in cataract field and No. 1 in cataract extraction field. In 2021, he received ISRS (International Society for Refractive Surgery) Founders' Award and published a book "Artificial Intelligence in Ophthalmology" (Springer). He was listed on the "The Power List" by The Ophthalmologist magazine, a ranking of the Top 100 most influential people in the world of ophthalmology. You may connect with Dr. Grzybowski through Twitter, LinkedIn and Facebook.
A healthy peer review system, according to Dr. Grzybowski, is one that is conducted only by experts in the field and should be double-blinded. During review, reviewers should bear in mind two major issues - scientific soundness of the study and its originality. "Even though peer reviewing is often anonymous and non-profitable, I am motivated to do so for the sake of the responsibility for science development," says Dr. Grzybowski.
(By Brad Li, Eunice X. Xu)
July, 2022
Enrico Capobianco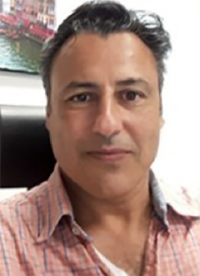 Dr. Enrico Capobianco works at The Jackson Laboratory (JAX Computational Science, CT – USA) leading a systems biology team. Complex systems have been for long time the focus of his studies, and he found reasonable and at the same time very challenging to look at systems and network approaches to investigate various biomedical domains (cancer, brain disorders, etc.). As time goes on, Dr. Capobianco considers his interest in translational research a key development for promoting multidisciplinary collaborative activities and producing meaningful and applicable scientific results. These goals help translate discoveries or innovations more efficiently into practice and ultimately bring benefit to society and human health.
Peer review, in Dr. Capobianco's opinion, should ensure that new research ideas and results are sufficiently novel, possibly advancing science, original, validly obtained, and reproducible. He explains, "Altogether, this is a quite complex process. Peer review basically supports the scientific community in producing high-quality information that the scientific community can trust and then re-use. Therefore, it affects our daily work by bringing foundational contributions and determining which ones can have far-reaching implications for individuals and society."
Sometimes this process is, however, not perfect to Dr. Capobianco. For instance, it might take too long. The timely diffusion of valuable findings might be especially impactful in some fields, ultimately. Then, another aspect to consider is what level of competence, accuracy and attention to detail are minimally needed to validate some research work. These are all aspects that determine the reviewers' effectiveness at finding objective reasons for classifying what they read as good or bad science. Finally, an important aspect is openness to potentially new ideas by limiting the impact of any sort of bias.
Here, we come up with another hot question - How do we ensure a peer review is objective? To Dr. Capobianco, a peer review is objective when it satisfies some requirements that are set to establish the scientific merit of the proposed research work. The first of these requirements is to assess whether the work falls within the journal's scope. The second is to determine whether the research topic or question has been clearly described or formulated. The third is to make sure that a suitable inference strategy/approach/method has been chosen/presented/applied to measure the scientific contents (novelty, originality, impacts). The fourth involves the examination of the results in terms of significance and reproducibility. Finally, an objective review should determine first that the conclusions are justified and well-founded or not, then possibly explain the reasons and/or offer advice on how to improve the impact.
From a reviewer's perspective, Dr. Capobianco highlights the importance for original research to apply for institutional review board (IRB) approval. The IRB functions as an objective component in the proposed research work that protects the involved human participants. For instance, safety and well-being of human participants are primary concerns, together with adherence to ethical standards and commonly accepted principles. Thus, it ensures the readers about the appropriateness of the research activities, as otherwise there might be justified doubts in the public about a responsible conduct of them.
"Often is peer reviewing anonymous and non-profitable, but I insist to do so due to responsibility, in general. Then, teamwork and participation when considering myself as part of the research community. Finally, at personal level, both intellectual curiosity and desire of learning," says Dr. Capobianco.
(By Brad Li, Eunice X. Xu)
August, 2022
Anastasios Lymperopoulos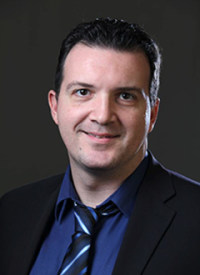 Dr. Anastasios Lymperopoulos' career commenced by earning M.Sc. in Medicinal Chemistry followed by Ph.D. in Pharmacology, after graduating from the School of Pharmacy of the University of Patras in his home country, Greece. Its major turning point was in 2004 when he joined the lab of Dr. Walter Koch at Thomas Jefferson University. After a successful 5-year-long postdoctoral tenure in Wally's lab, Dr. Lymperopoulos moved on to an independent faculty position (now an associate professor) at Nova Southeastern University, USA, in 2009. Since then, he has had several successes, awards and honors, most prominent among which his elections as Fellow of the American Heart Association (FAHA) with its Council on Basic Cardiovascular Sciences (BCVS) and as Fellow of the European Society of Cardiology (FESC), as well as a 5-year Scientist Development Grant award from the American Heart Association (AHA). Importantly, in 2021, he was awarded his first R01 grant from the NIH and has also been a finalist for the AHA-sponsored Melvin L. Marcus Young Investigator Award in Basic Cardiovascular Sciences and for the Cardiovascular Research Award of the Council on Basic Cardiovascular Sciences of the European Society of Cardiology (ESC). He has one issued patent in the US (2019), and his h-index is 34 with >4,500 citations (as of August 2023). Visit Dr. Lymperopoulos' homepage here and connect with him on Twitter and LinkedIn.
Biases are inevitable in peer review. In Dr. Lymperopoulos' practice, he tries to minimize them by not accepting to review papers of friends or collaborators, but only papers from authors he does not know personally. Also, he tries not to pay attention to the affiliations of the authors, or in other words, the origin of the study he is reviewing, but only to focus on the data and the methodologies used in the study.
From a reviewer's perspective, Dr. Lymperopoulos stresses that Conflict of Interest (COI) is imperative to be disclosed by researchers under any circumstances. Especially for clinical studies, COI can influence the reported outcome significantly. Also for bench research, COI will affect the direction of the project and the conclusions of the study, especially if the study is performed to gain preliminary data for grant proposals.
"I am fascinated about peer reviewing by the feeling that you can help the authors improve their manuscript, thereby contributing to the scientific integrity and quality of their work. Also, by reviewing papers, you can get some nice fresh ideas for new projects of your own," says Dr. Lymperopoulos.
(by Brad Li, Alisa Lu)
September, 2022
William E. King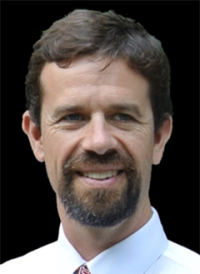 Will King is the CEO of Medical Predictive Science Corporation (MPSC), USA. He specialized in statistical pattern recognition while studying Electrical Engineering, and has been involved with university technology transfer for 30 years, and translational medicine for nearly 25 years. Since starting MPSC, Will has developed the real-time algorithms to acquire, store, analyze, and report the prediction of infection among patients in the Neonatal ICU based on heart rate variability, and provided devices to the largest randomized controlled trial ever conducted among preterm infants. Will has developed models to predict readiness for extubation and neurodevelopmental outcomes, and his most recent work has uncovered relationships between oxygen saturation target range, heart rate characteristics index, and mortality that may lead to dynamic oxygen saturation targeting. He is currently a Principal Investigator on an NIH grant that will utilize natural language processing to interpret unstructured electronic medical record data to analyze nutrition in order to project growth. Find out more about Will here.
ATM: Why do we need peer review? What is so important about it?
Will: First, peer review provides an opportunity for a form of collaboration that forces the authors' circle to widen. I cannot think of a single instance where the comments of the reviewers did not strengthen the final product of papers I have authored or co-authored. Therefore, whether it is applying a different statistical metric, or investigating an assumption through sensitivity analysis, or suggesting a more rigorous modeling paradigm, these criticisms result in stronger work and better science. Second, I think we need to look no further than social media and the bifurcation of our current political climate to recognize the pitfalls of dissemination of information without moderation. As much as we may attempt to be objective scientists, it is human nature to form hypotheses and look for data to support them. Peer review helps to ensure that our hypotheses are held to the fire before reaching a wider audience.
ATM: Biases are inevitable in peer review. How do you minimize any potential biases during review?
Will: Inevitable is an apt word, and I think it applies not just to peer review, but to all aspects of research. I think the first and most important step is disclosure. Specifically regarding peer review, both editors and the reviewers must ask themselves whether a fair review is possible. Should it not be, then the reviewer is simply not appropriate for the task. I think the best mitigations for bias involve third parties. In other words, it is incumbent upon the editor to examine a reviewer's critiques after bias has been disclosed to ask whether the review was fair, just as it is incumbent upon the reader of an article to examine an article critically (whether bias was disclosed or not) to ask whether the data were analyzed and presented fairly, or whether the conclusions are justified by the results. Therefore, in every instance, sunlight is the best disinfectant, and we must all evaluate bias critically in all aspects of research.
ATM: Would you like to say a few words to encourage other reviewers who have been devoting themselves to advancing scientific progress behind the scene?
Will: Some of the most satisfying moments of my career have happened as I am working on an analysis and see an important result. And before I've walked down the hall to tell my colleagues, before I've gone home and told my loved ones about work today, before I've written it up and shared it, I'm the only person who has this little bit of knowledge. And so when you are involved in peer review, not only are you suggesting ways to strengthen the science, and not only are you helping others disseminate their work that may improve the lives of yet others, but for that time, you are in a very small circle of people who know something new and potentially important about how this fascinating universe works.
ATM: Why is it important for a research to apply for institutional review board (IRB) approval? What would happen if this process is omitted?
Will: If my answer to the previous question resonated at all, then I think it is pretty clear that researchers have an inherent appreciation for knowledge and science. But not all questions are of equal importance, and sometimes the development of knowledge stands in conflict with the rights and interests of subjects who also happen to be patients. An IRB is equipped to address and balance these goals. And I think because our research may become focused on very narrow aspects of science and specific scenarios, we as researchers may not have the ability to generalize our issues. An IRB, on the other hand, reviews protocols from all aspects of research, and consequently has much greater experience to understand and interpret the policies, laws, and regulations that govern biomedical research than does a single scientist focused on a narrow subject. Therefore, an IRB serves to advocate for the rights, interest, and welfare of patients especially when we as researchers might favor expediency in the pursuit of knowledge.
(Brad Li is the main author; Yi Tang, an intern of AME, helped proofread this interview)
October, 2022
Kai Siang Chan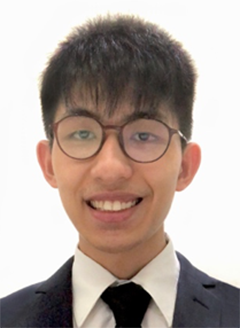 Dr. Kai Siang Chan is a surgical resident training under the National Healthcare Group, Singapore. He attained his medical degree from the Lee Kong Chian School of Medicine, Nanyang Technological University, Singapore, in 2020. Since medical school, he has been actively participating in clinical research in the field of general surgery, including hepatopancreatobiliary surgery, upper gastrointestinal surgery, breast surgery and surgical quality improvement projects. A few of his notable achievements include the Singhealth Medical Student Talent Development Award in 2020 and the Young Investigator Award at the 18th World Congress of Endoscopic Surgery 2022. To date, he has more than 50 publications in peer-reviewed international journals, one of which includes a meta-analysis comparing the use of primary endocrine therapy versus surgery in older patients with breast cancer, which was published in the British Journal of Surgery in January 2023. You may find out more about his research publications on ResearchGate and Google Scholar. He is also serving as a review editor in Frontiers in Surgery and Frontiers in Oncology (view here).
The peer-review process, to Dr. Chan, is extremely important to ensure high-quality articles. Reviewers play a critical role to provide constructive comments and/or criticism to ensure that any lapse in methodology or statistical analysis is addressed¬. Limitations in studies should be clearly stated at the end of each manuscript to allow readers to better interpret study results which may not be applicable to the general population. While all writers hope for acceptance of their works, a simple "recommendation for acceptance" is not the ideal way to provide feedback. Reviewers should comment on the merits and possible room for improvement as well. Nevertheless, he believes that language used by reviewers should not be destructive; while it is not possible to recommend revision/acceptance of all manuscripts, reviewers should provide useful and constructive comments for writers to make improvements rather than strong criticism with no value.
From a reviewer's perspective, Dr. Chan points out that reporting guidelines, such as PRISMA and TREND, have been created to ensure writers adhere to the standards of reporting and address limitations. Before any researcher begins on his or her manuscript, these guidelines should be read through first so that he or she may plan the approach to the study. There has also been an increase in emphasis on these guidelines, where many journals require writers to provide proof of adherence to these guidelines.
"It is definitely time consuming to serve dual roles in clinical care and research as a doctor. To add on, a surgical resident requires to spend more time honing surgical skills. While time is finite, good time management is critical to ensure a good fit into both roles," says Dr. Chan.
(by Brad Li, Alisa Lu)
November, 2022
Patrick Haubruck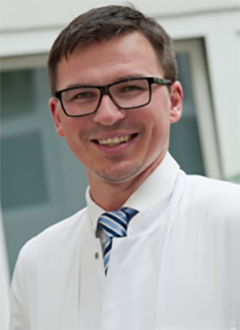 Dr. Patrick Haubruck is a physician-scientist currently working at the Raymond Purves Bone & Joint Research Laboratory at the Kolling Institute of the University of Sydney, Australia. After completing his medical degree at the University of Heidelberg (Germany), he started his specialization as an orthopaedic trauma surgeon at the same institution. In 2018, he received a German Research Foundation (DFG) scholarship to conduct a research project at his current institution and after its completion, he enrolled in a PhD program to continue his research. He is using a basic science approach to investigate the role of inflammation in degenerative musculoskeletal diseases. His research interests cover medical and surgical education, improving the understanding of the pathogenesis of non-unions and degenerative diseases, and how we can translate findings made in basic science research projects into therapies that patients can benefit from. Learn more about Dr. Haubruck here.
During Dr. Haubruck's scientific career, he had the opportunity to experience the review process from an author's, reviewer's and editor's perspective. Albeit different, reading reviews as an author and editor helped to refine the way he reviews scientific articles. He explains, "As an author, I learned that reviews should always be constructive. Even if reviewers do not agree with the study design or purpose, mutual respect, constructive comments and the strive to help each other improve research projects should always be present when reviewing papers. As an editor, I realized that when reviewers mention criticism or major issues, a solid and stringent reasoning is very helpful in explaining the problems to the authors. Reviews do not need to be exhaustive, but one- or two-sentence reviews are problematic as well in my opinion."
Dr. Haubruck reckons that constructive reviews gave him substantial help during the early stages of his scientific career to improve his research and highlighted important shortcomings that he was unaware of. Thereafter, he included these lessons learned when planning his subsequent studies and over time, improved as a researcher. Thus, he is thankful to each reviewer and all the comments he has received over the years. He adds, "Most days when I am reviewing a submission and critically assessing the scientific rigor, it gives me the opportunity to also learn valuable lessons for my own research. I fully believe in the peer-review process, and as members of the scientific community, I believe it is our responsibility to give back to journals and other researchers by providing high-quality reviews."
From a reviewer's point of view, Dr. Haubruck highlights the need for authors to disclose any potential Conflict of Interest (COI). To him, if a potential COI exists that could influence how researchers assess or interpret data, this needs to be clearly disclosed, and readers need to be aware of this. He also believes that a COI should not prevent authors from publishing data and should not impact how reviewers or journals perceive the paper. All in all, transparency is of paramount importance.
(by Brad Li, Alisa Lu)