In 2023, ATM reviewers continue to make outstanding contributions to the peer review process. They demonstrated professional effort and enthusiasm in their reviews and provided comments that genuinely help the authors to enhance their work.
Hereby, we would like to highlight some of our outstanding reviewers, with a brief interview of their thoughts and insights as a reviewer. Allow us to express our heartfelt gratitude for their tremendous effort and valuable contributions to the scientific process.
February, 2023
Izabela Papiewska-Pająk, Polish Academy of Science, Poland
April, 2023
Terry Cheuk-Fung Yip, Chinese University of Hong Kong, Hong Kong, China
June, 2023
Adam Mayerson, Yale-New Haven Hospital, USA
September, 2023
Rita De Sanctis, Humanitas Cancer Center, Italy
October, 2023
Yuto Matsuura, Tokyo Ariake University, Japan
February, 2023
Izabela Papiewska-Pająk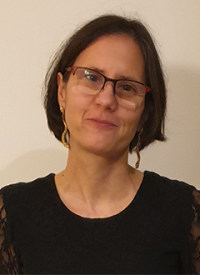 Izabela Papiewska-Pająk works as an assistant professor at the Institute of Medical Biology, Polish Academy of Science, in Lodz, Poland. Her early research focused on the role of serpins in endothelial cell activity and proteasome activity and the regulation of integrin receptor expression by ribozymes and DNAzymes. She is interested in abnormal endothelium activation in pathological conditions, especially during tumor progression, and in searching for new players and mechanisms of metastasis initiation in colorectal cancer. Her current areas of research include: 1. Characterization of the content of extracellular vesicles (EVs) secreted by colorectal cancer cells, affected by endogenous (transcription factor Snail) or exogenous (hypoxia) factors; 2. Studying the effect of EVs secreted under different conditions by colon cancer cells on elements of the pre-metastatic niche in vitro and in vivo studies; 3. Investigating the function of microvesicles secreted by platelets (PMPs) during colorectal cancer progression, in vitro and in vivo studies. Dr. Papiewska-Pająk's ORCID can be accessed here.
Peer review is an indispensable tool, according to Dr. Papiewska-Pająk, to assess the quality of scientific work. It is essential to obtain critical feedback on the research. Another expert's opinion gives the opportunity to discuss the problems, and the different points of view of the reviewer bring a new perspective to a topic. Peer review improves the critical thinking of both the reviewer and the author of the paper. This may also bring an additional benefit - they can both go beyond the patterns of thinking and research, which may even open new research perspectives. And the questions that may arise during the review can contribute to the development of the cognitive process in science.
Dr. Papiewska-Pająk points out that during review, reviewers should remember that the main goal of the comments is to improve the quality of the publication. They need to check whether the purpose of the experiment is adequately described and explained and whether it is set in a broader scientific context. Reviewers' questions should help broaden the discussion of the results. In addition, they have to check the methodology in the aspect of its details and standardization to ensure that it is transparent and that the experiments are repeatable.
"Being part of the peer-review process gives me a sense of belonging to the scientific community and is one of the ways of contributing to the development of science. Moreover, reviewing other investigators' papers helps to develop a more critical view of my own work and is a way of training in thinking, reading and organizing scientific data. After completing the full review, I feel co-responsible for the published work. And the fact that I helped the author improve the publication gives me a sense of satisfaction," says Dr. Papiewska-Pająk.
(by Brad Li, Alisa Lu)
April, 2023
Terry Cheuk-Fung Yip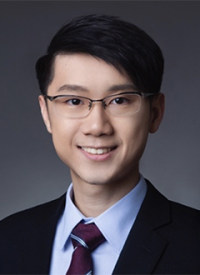 Terry Cheuk-Fung Yip is an Assistant Professor in the Department of Medicine and Therapeutics at The Chinese University of Hong Kong. His research focuses on chronic hepatitis B (CHB) and non-alcoholic fatty liver disease (NAFLD), recently renamed MAFLD or MASLD. He is devoted to real-world big clinical data research to understand the epidemiology, natural history, assessment, treatment, and clinical outcome prediction of CHB and NAFLD through rigorous statistical analyses and cutting-edge data analytics. He also works on developing machine learning prediction models in patients with NAFLD and diabetes mellitus. He has over 150 publications in peer-reviewed journals including Lancet Gastroenterology and Hepatology, Gastroenterology, Journal of Hepatology, Gut, and Hepatology. He is now an Associate Editor of the Journal of Hepatology, Frontiers in Gastroenterology - Hepatology, and Frontiers in Medicine - Hepatobiliary diseases; and an Editorial Board member of Clinical Gastroenterology and Hepatology, Alimentary Pharmacology & Therapeutics, Hepatology Communications, and Hepatoma Research. Connect with Dr. Yip on Twitter @TerryYip12 and learn more about him here.
In Dr. Yip's opinion, as a statistical reviewer, his primary focus is evaluating the methodology employed in a study and how the research findings are presented and interpreted. He believes that the peer-review process is important as it plays a vital role in upholding the quality and integrity of scientific research. By sending papers to peer review, we can ascertain that the published findings are trustworthy and free from substantial biases.
The burden of being a scientist/doctor is heavy. Dr. Yip always sets aside a specific period of time of his weekly schedule, separate from his regular office hours, to focus on peer review. He has found this approach to be more productive as it allows him to thoroughly read and provide feedback on papers. By avoiding reading a paper in fragments, he can better retain the content and avoid overlooking important details.
Dr. Yip emphasizes that institutional review board (IRB) approval ensures ethical research involving human subjects. The approval process guarantees that participants' rights and well-being are upheld through informed consent. Additionally, the IRB reviews the study protocol, carefully assessing the potential risks and benefits of the research to ensure that appropriate measures are implemented to minimize harm. Moreover, the IRB ensures compliance with regulations and guidelines established by countries to safeguard human subjects in research. Neglecting the IRB approval process can lead to ethical concerns, legal consequences, and hurt the ability to present and publish the research findings.
(By Lareina Lim, Brad Li)
June, 2023
Adam Mayerson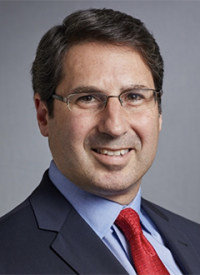 Dr. Adam B. Mayerson is an endocrinologist and currently the Associate Chief of Medicine at Yale-New Haven Hospital. After graduating from Albert Einstein College of Medicine with an interest in cardiology and specifically heart failure, he switched gears during residency and began focusing on Endocrinology. His research during Endocrinology Fellowship at Yale focused on mechanisms of insulin resistance in Type 2 Diabetes Mellitus. His focus then shifted to clinical practice, teaching, organized medicine, and hospital administration. Prior to becoming Associate Chief of Medicine, he was Associate Section Chief for Endocrinology at Yale. He has been involved with teaching at the medical student, resident, and fellowship level at Yale since 2001 where he currently serves as Associate Clinical Professor. He helped establish the endocrinology portion of the curriculum at the fledgling Frank Netter School of Medicine (Quinnipiac University), where he holds the title of Associate Clinical Professor. He is involved in organized medicine, having been Past President of the New Haven County Medical Association (NHCMA) and currently sits on the board of both NHCMA and the Connecticut State Medical Society. He is a fellow of the American College of Endocrinology. Most recently, his research interest shifted to far infrared emitting textiles effects on microcirculation in patients with diabetes mellitus. Learn more about Dr. Mayerson here.
ATM: What role does peer review play in science?
Dr. Mayerson: As the number of scientific journals has increased over the past 2 decades, it is more important now more than ever to have a peer-review process in place. There is an incredible amount of data presented to clinicians and scientists that are often from unreliable sources or with questionable intentions. While not perfect, having a screening process performed by knowledgeable experts in their field is a fantastic way to filter out poorly designed studies, those with unclear results and those with conclusions that extend far beyond what the data show. Without the peer-review process, politically or financially motivated studies would be published more frequently to the detriment not only to the science community but to humankind.
ATM: What are the qualities a reviewer should possess?
Dr. Mayerson: A good reviewer should be able to approach an article objectively and with the sole purpose of evaluating the study design, how the data were obtained, how they were analyzed, and how the conclusions were made. The best reviewers are those that are experts in their field, knowledgeable about the techniques used, and comfortable sharing an honest assessment of the work.
ATM: Peer reviewing is often anonymous and non-profitable, what motivates you to do so?
Dr. Mayerson: While reviewers do not get acknowledged or paid for their work, their contribution to the scientific process is priceless. It is very fulfilling to know that I can contribute to the pursuit of furthering our knowledge base by ensuring that only data that are obtained ethically, objectively, and accurately are presented as a published work.
ATM: Why is it important for research to apply for institutional review board (IRB) approval?
Dr. Mayerson: As evidenced by the horrible untreated syphilis study at Tuskegee that ended in 1972, the need for basic principles of research and subject protection measures were sorely needed. The IRB is a vital part of the research process to ensure from the beginning that the proposed study meets all ethical standards and regulations to ensure protection of the subjects but also to give the study the best chance of providing statistically accurate and relevant data to further broaden our scientific database. If this process is omitted, there would be less uniformity of subject protection and could open pandora's box leading to subject harm, and research with less than noble intentions proceed with unethical or immoral intentions.
(By Lareina Lim, Brad Li)
September, 2023
Rita De Sanctis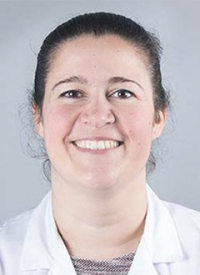 Dr. Rita De Sanctis earned the Board Certification in Medical Oncology with the thesis "Phase I study of lapatinib in combination with sorafenib in patients with advanced refractory solid tumors". Since 2010, she has been working at Humanitas Cancer Center, where she directly manages breast cancer patients. She has been actively involved in many national and international clinical trials, including phase I to III studies. In March 2018, she completed a PhD program in Morphogenesis & Tissue Engineering (scientific field Cell and Tissue Biophysics), at Sapienza University of Rome, with the thesis "Quantitative classifiers in medical oncology". She also had the chance to attend the ESMO Translational Research Unit Visit at the University Medical Center Groningen (UMCG) in the Netherlands, under the supervision of Prof. E.G.E. De Vries, and to spend time in other European countries to improve her practice as oncologist (e.g., the ESMO Palliative Care Training Program, in Spain). Learn more about Dr. Sanctis here.
Peer review is a critical process in the world of research and academia, in Dr. Sanctis's opinion, for several reasons. Firstly, it ensures the quality and reliability of scientific and scholarly work. By subjecting research papers, articles, and studies to the scrutiny of experts in the field, reviewers can identify and rectify errors, inconsistencies, or methodological issues. Peer review also helps in assessing the novelty and significance of the research, contributing to the overall advancement of knowledge. Secondly, she thinks that peer review serves as a filter to prevent the dissemination of incorrect or misleading information. It helps maintain the integrity of scientific and academic literature, safeguarding the credibility of the research community. The process identifies and corrects errors, thereby preventing false or unverified claims from being accepted as fact. Furthermore, peer review encourages constructive criticism and feedback. she indicates that reviewers provide valuable insights and suggestions that can help authors improve their work. This collaborative process contributes to the refinement of research, making it more robust and reliable.
"I believe that peer review is essential since it ensures the quality, accuracy, and credibility of research and scholarly publications. It acts as a gatekeeper for scientific and academic knowledge, promoting a higher standard of work," Dr. Sanctis adds.
While it is true that biases can be inherent in peer review, there are several strategies for Dr. Sanctis to minimize them and ensure a fair and objective evaluation process:
Clear guidelines and criteria: establishing clear evaluation criteria and guidelines for reviewers can provide a structured framework for the review process, making it less susceptible to subjective biases;
Diverse review panels: ensuring diversity in the composition of review panels, including reviewers from different backgrounds and perspectives, can help counteract individual biases;
Training: providing training to reviewers on the potential biases and their impact on the review process can make them more conscious of their own biases.
Institutional Review Board (IRB) approval is a crucial ethical and regulatory requirement in research, particularly in studies involving human subjects. Dr. Sanctis thinks that the importance of obtaining IRB approval lies in two main key aspects: ethical considerations and protection of participants. She points out that IRB approval ensures that research involving human participants is conducted ethically and in compliance with established ethical guidelines and standards; this includes safeguarding the rights, privacy, and well-being of the individuals involved in the study. Furthermore, IRBs assess the risks and benefits of research projects to determine if they are justifiable.
(By Lareina Lim, Brad Li)
October, 2023
Yuto Matsuura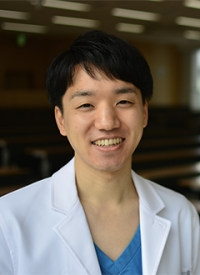 Dr. Yuto Matsuura, PhD, a licensed acupuncturist and moxibustion therapist, currently serves as an Assistant Professor in the Department of Acupuncture and Moxibustion at Tokyo Ariake University of Medical and Health Sciences. His research primarily focuses on the application of acupuncture treatments in psychiatry, particularly for mood disorders like major depressive disorder and bipolar disorder. He is engaged in clinical research that aims to integrate acupuncture as a complementary therapy alongside standard psychiatric treatments, thereby contributing to the advancement of integrative medicine. Recently, his projects have focused on developing optimal collaboration practices between psychiatrists and acupuncturists. This involves conducting surveys to comprehend the characteristics of mental health patients visiting acupuncture clinics and studying the impact of acupuncture on psychiatric symptoms. His goal is to establish a community healthcare network where patients with mental disorders can confidently receive acupuncture and moxibustion treatments. Learn more about him here.
Dr. Matsuura believes that peer review plays a crucial role in the academic and scientific community. It ensures the scientific validity of research by having experts evaluate the hypothesis, objectives, methodologies, results, and interpretations of a study, including its limitations. This process not only uplifts the quality of individual research papers but also contributes to the advancement of science as a whole. Moreover, for early-career researchers, receiving feedback from experts in their field is invaluable. This feedback is not just a form of recognition but also serves as guidance for future research, potentially shaping the direction and focus of their upcoming work.
When reviewing papers, according to Dr. Matsuura, reviewers need to be mindful of several key aspects to ensure the quality and integrity of the research being evaluated. One important consideration is the adherence to specific reporting guidelines tailored to the study design. For instance, randomized controlled trials should follow the CONSORT guidelines, while observational studies should adhere to the STROBE guidelines. By using these guidelines, reviewers can help minimize omissions in reporting and enhance the overall quality of the research paper.
Dr. Matsuura indicates that data sharing in scientific writing has become increasingly prevalent in recent years, and it is indeed vital for authors to share their research data. This practice significantly enhances the visibility and impact of their research. By making data accessible to other researchers and the public, authors can facilitate further studies, enabling the scientific community to build upon their work.
"Reviewer work, often performed behind the scenes and without recognition, is a crucial element in the cycle of scientific advancement. The insights gained from the papers you review frequently translate into societal benefits, especially in healthcare. Your commitment to ensuring the accuracy and reliability of scientific findings is vital for the progression of medical knowledge, ultimately contributing to the improvement of patient health and wellbeing," says Dr. Matsuura.
(By Lareina Lim, Brad Li)